The eggs started hatching the day after I posted the butterfly egg photo. They were so tiny--about a mm long (millimeter, not the candy). So these have already about tripled in size in just a few days. We also found another one that's already turned green that should be big enough to make a chrysalis in less than a week. The new brood seems to like both the parsley and the fennel. I wonder if the individuals ever switch herbs? The first one I showed was always on the fennel. Here I go waxing philosophical about caterpillars. Hmmm...
How many of these little guys can you spy in the photo below?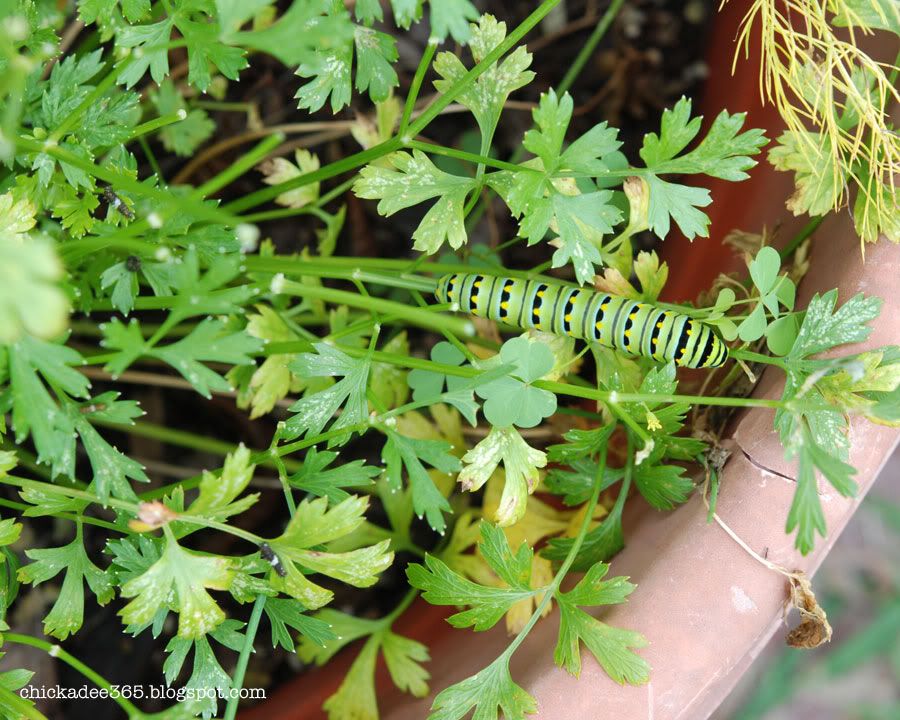 I think I'm going to have to make a butterfly life cycle photo book! I'm thankful for fresh herbs (for me and them!).