Rick was away on a work trip all last week and when I was emptying his luggage tonight I found this. At first I thought I'd give him the benefit of the doubt. We did just have our 17th wedding anniversary, after all. I thought I knew him. Then I took a closer look. Surely it can't be!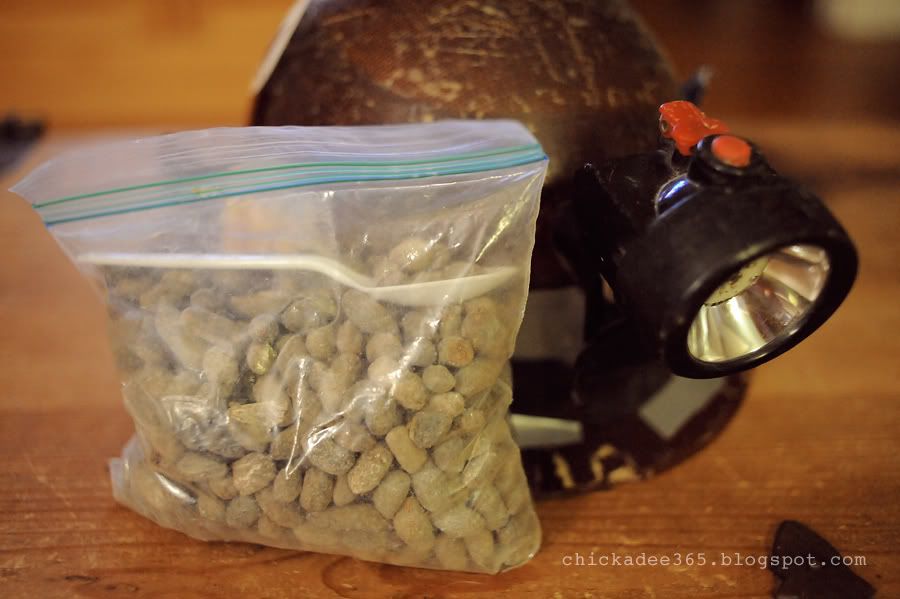 A bag of animal droppings?! Porcupine scat to be exact. If you know either of us at all, you know it's not a shocker. I find animal carcasses in my freezer and bones strewn on shelves on a regular basis. We're both biologists. I was just curious what he was planning to do with a bag full of porcupine poop. He's going to use it for his mammalogy class.
Crisis averted. Our marriage is intact. Maybe we'll celebrate our anniversary by sorting through some porcupine scat to see what it's been eating.
Just kidding. That's not what we're going to be doing for our anniversary. I'm not that strange.