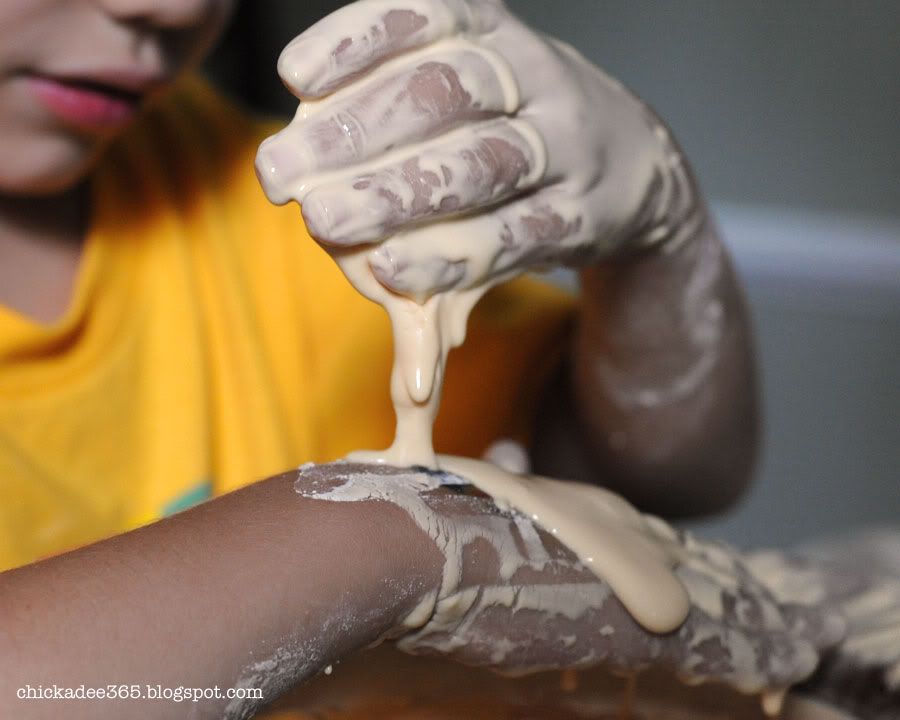 I'm thankful for my very creative and awesome sister who posted the Oobleck recipe on her blog. We had a blast. And clean-up was a breeze (I thought it would be a nightmare, but this stuff wiped up like a dream).
Make your own Oobleck:
Put one cup of water in a bowl. Add some food coloring.
Add 1½ - 2 cups corn starch. Mix well.
Now play with it: grab a handful, squeeze it, make a puddle on the table and drag your finger through it, poke it, etc.