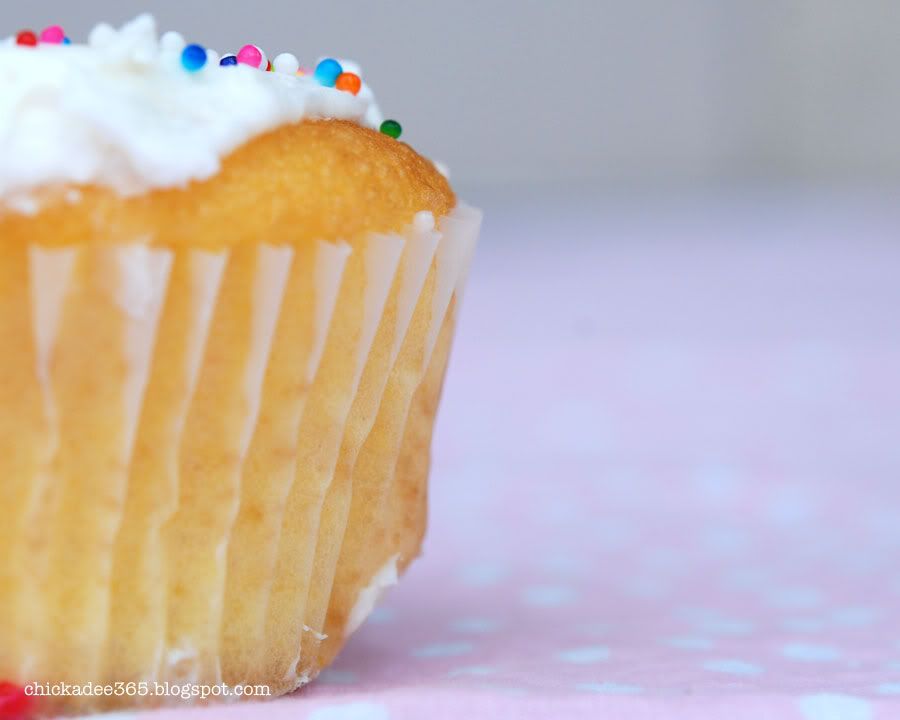 It's been an interesting day and I've had a hard time deciding which photo to post. Do I post a photo of the kids getting their back-to-school haircuts (I guess only one is going back to school)? Do I choose the photo of the yummy cupcakes Aidan made and decorated for our family cake walk tonight (we had to move family night because of Rick's new schedule)? How about the one where I show you how empty the shed is now because last night crooks made off with enough lawn and yard equipment to start their own landscaping business? I didn't actually get a photo of the police officer that came out, but it crossed my mind.
I settled on the cupcake because that really was the highlight of our day. There will be more haircuts. And I'd rather not think about the crooks. I really hope they do start a landscaping business, rather than sell our stuff to buy drugs. And while I'm sure there will be more cupcakes...well, who gets tired of cupcakes?
I'm grateful that I still feel safe in our neighborhood. And like Aidan says, "We're gonna play a trick on them! We put a LOCK on the shed!"