Every year I make a poster for our camp out:
Our first morning at camp.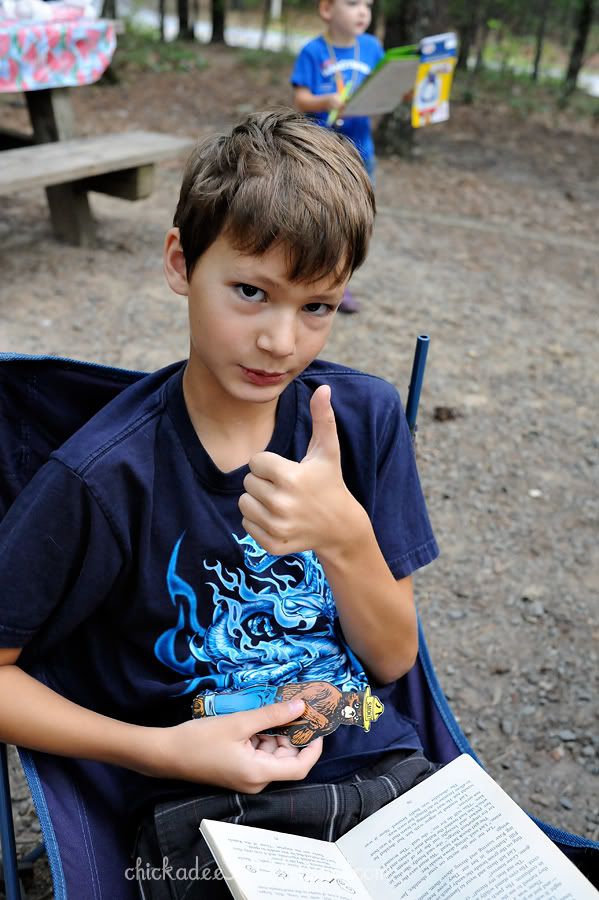 Every year my BIL makes campfire pancakes. Everything tastes better when it's cooked over a campfire.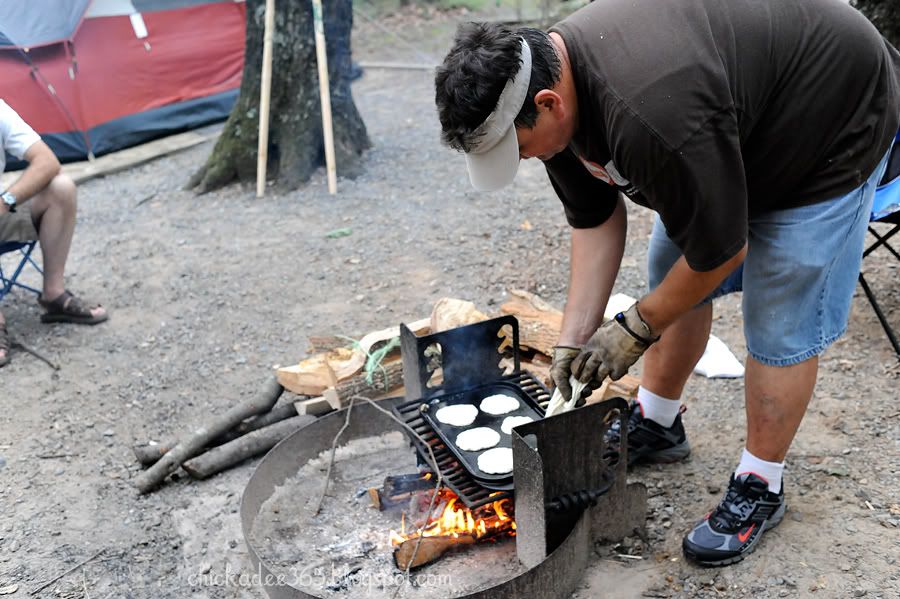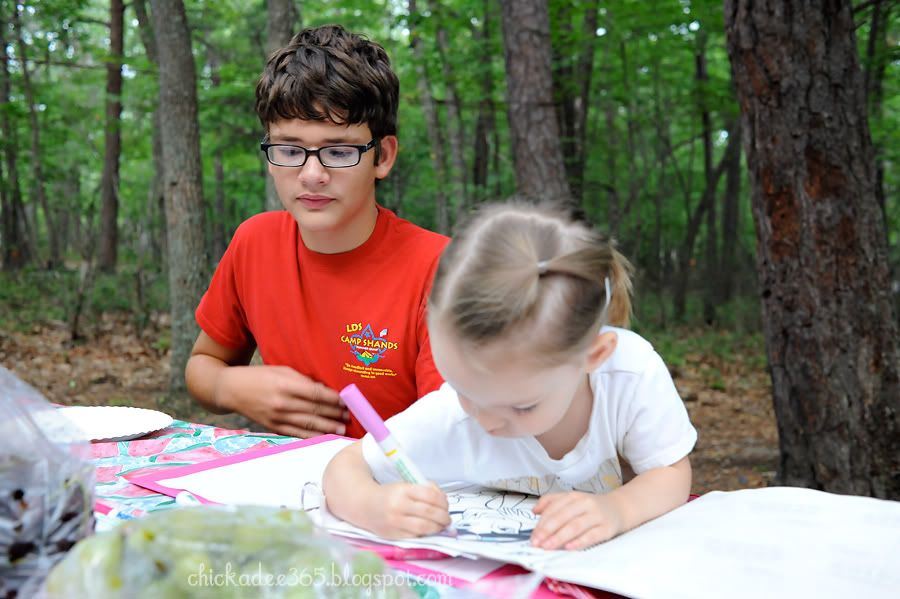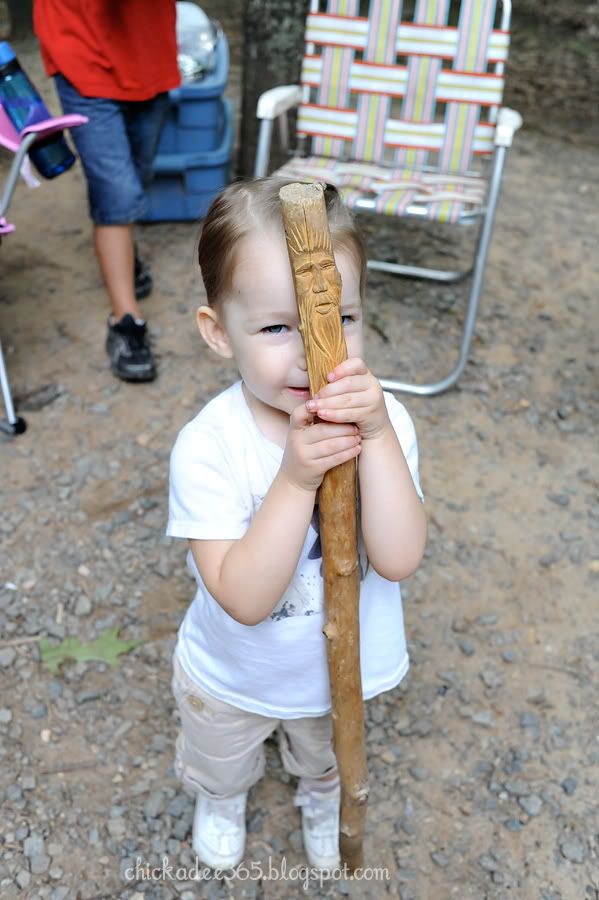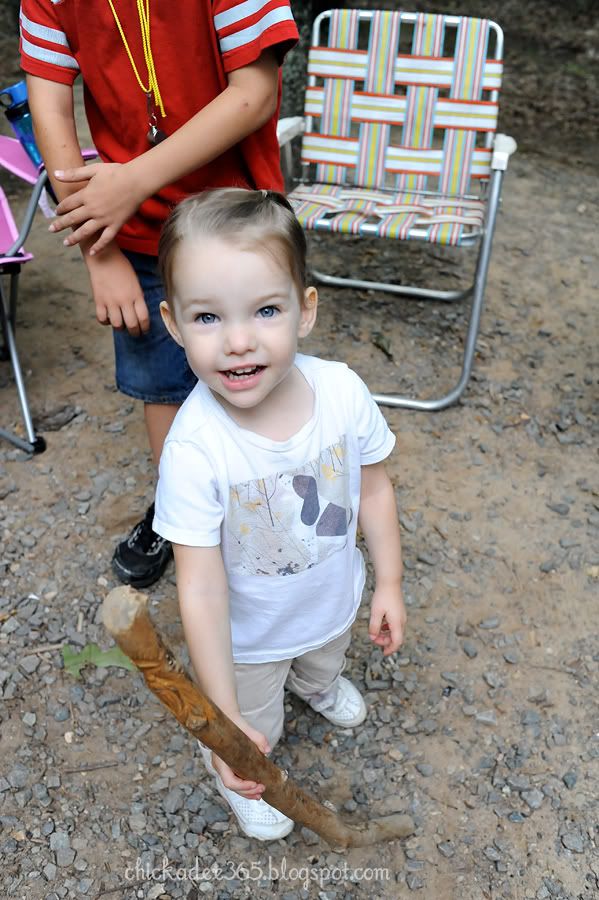 Last year we decided we weren't going to wait until the last day of the trip to do the group photo. So, this year we did it right after breakfast on the first morning.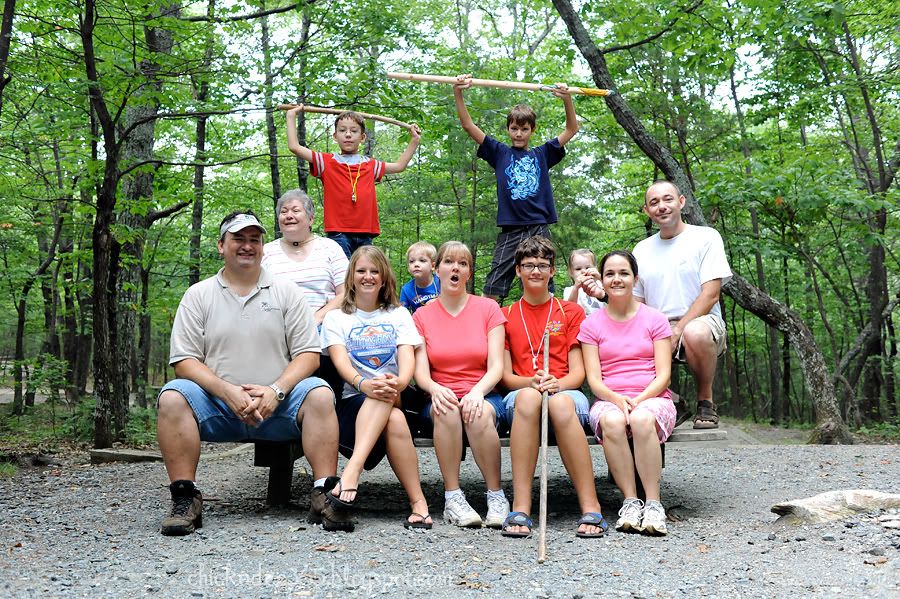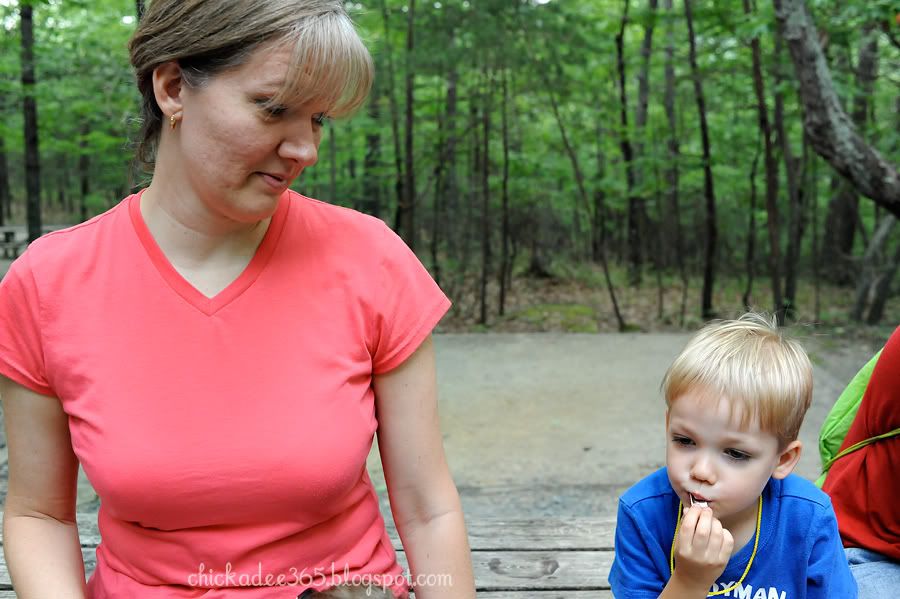 Then we made a quick stop at the visitor center before heading out on a hike to one of the many waterfalls in the park.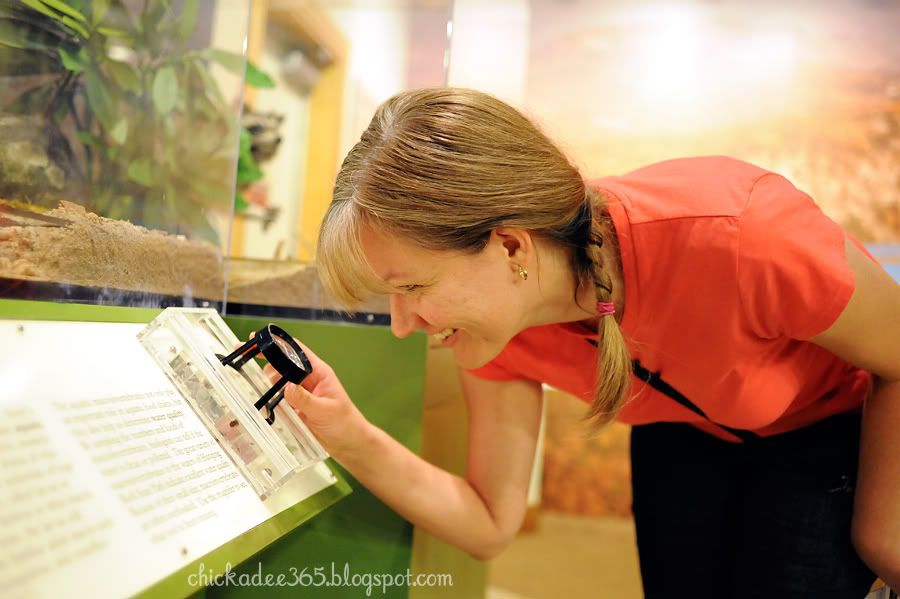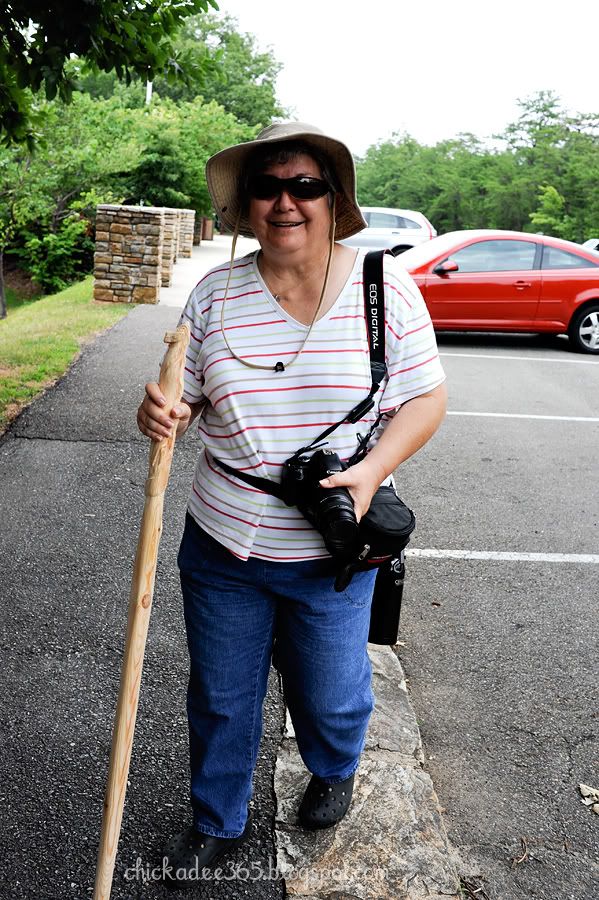 My sister and nephew getting pumped up for the "big" hike.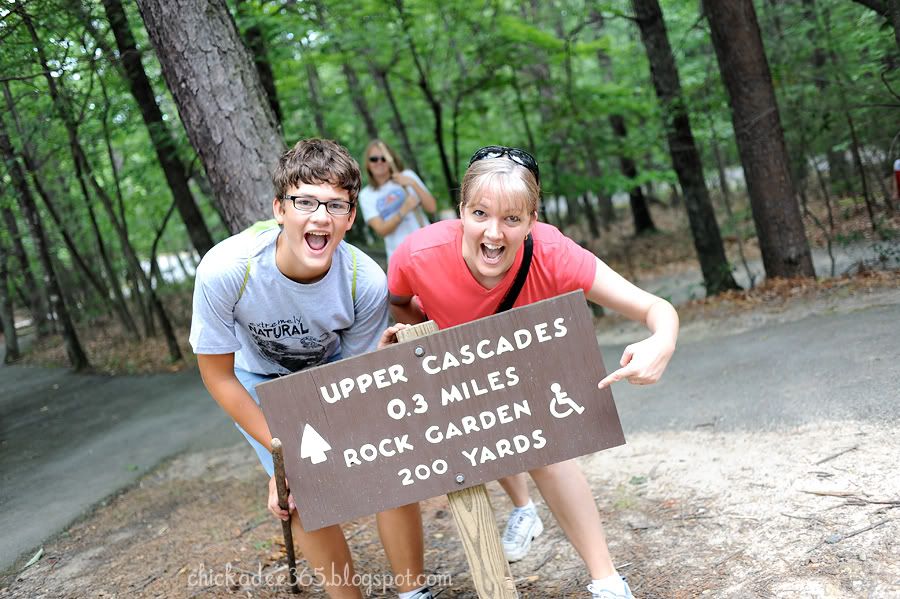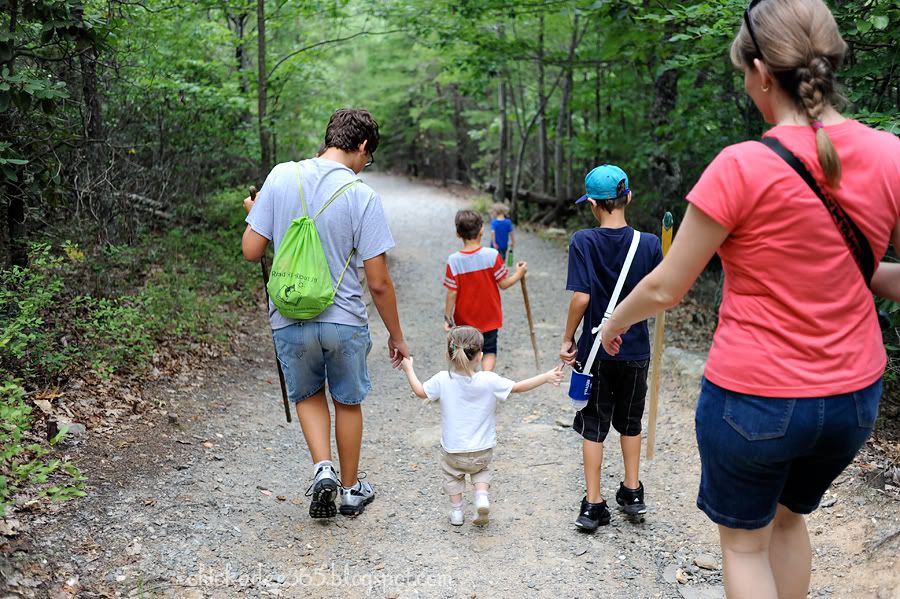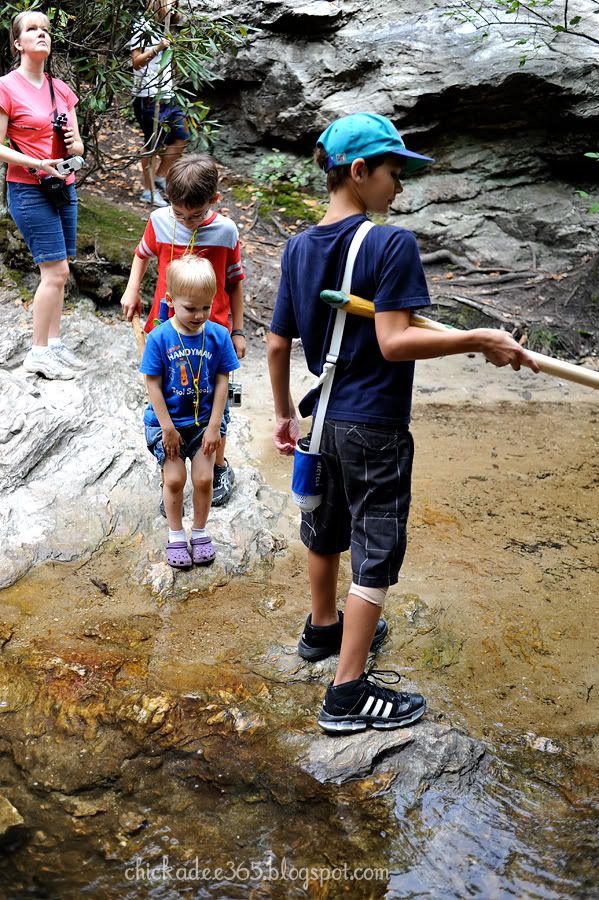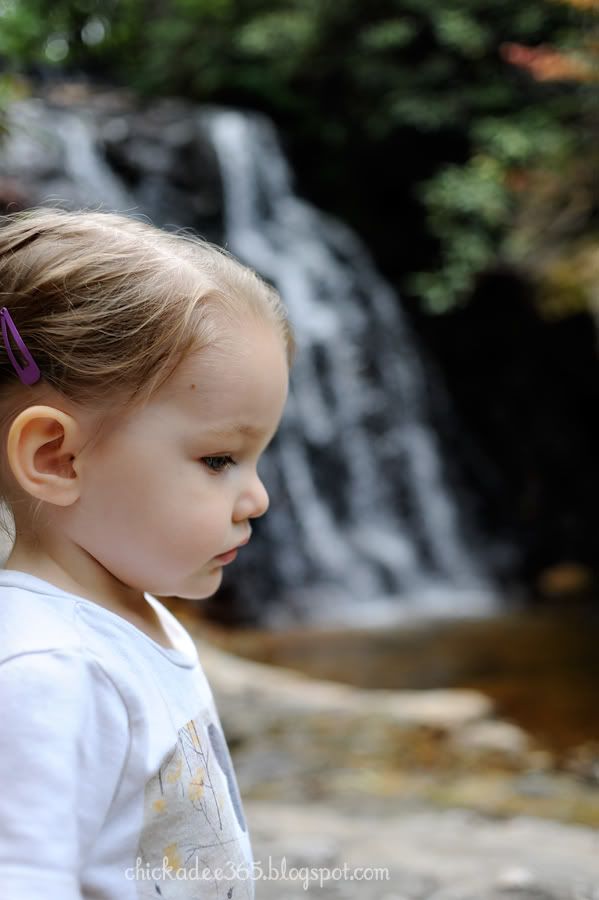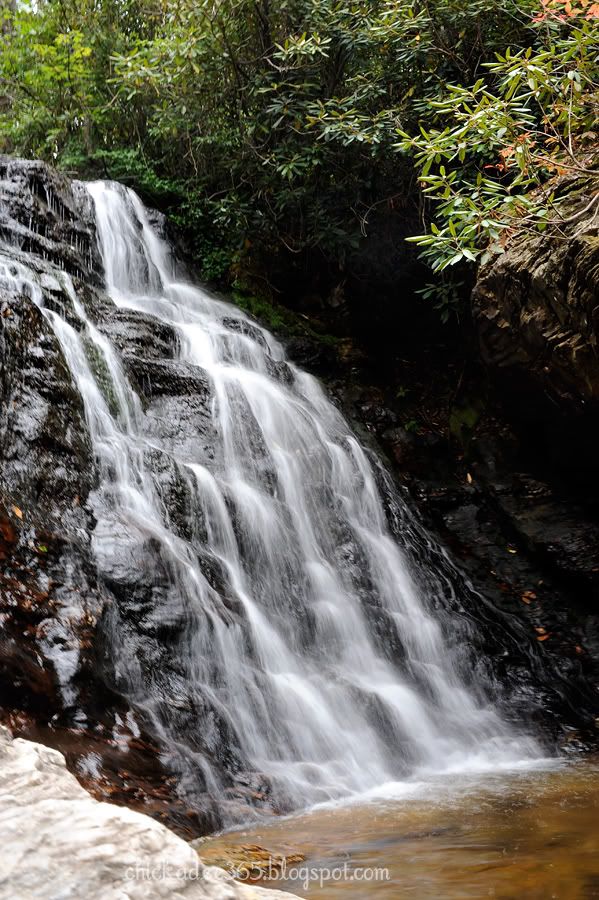 After lunch, we head to another waterfall.

The rain and thunder forced us to leave the waterfall, so we headed back to camp. After a brief storm, we made Jordyn's tortilla pizzas for dinner. Then came the big talent show. There were knock-knock jokes, music and singing, bird calls, wood carving, and wolf calls. It was quite entertaining. We ended the night with banana boats on the fire.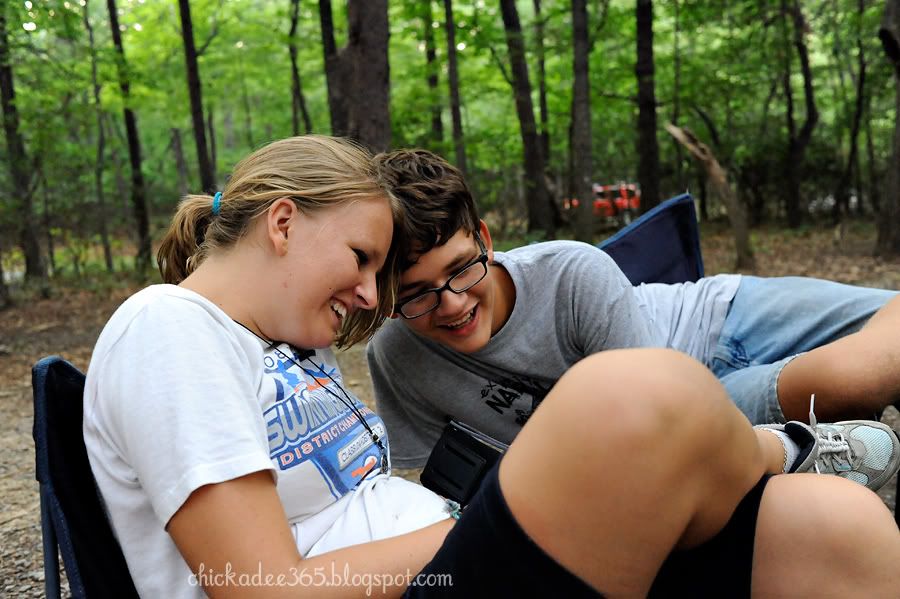 And be sure to ask Wade about how he fended off the swarm of hornets that invaded their campsite on our first night.
I'm grateful for hikes to waterfalls and family talent shows.
Want to know what went on when we were trying to get everyone together for the group photo? Watch this!