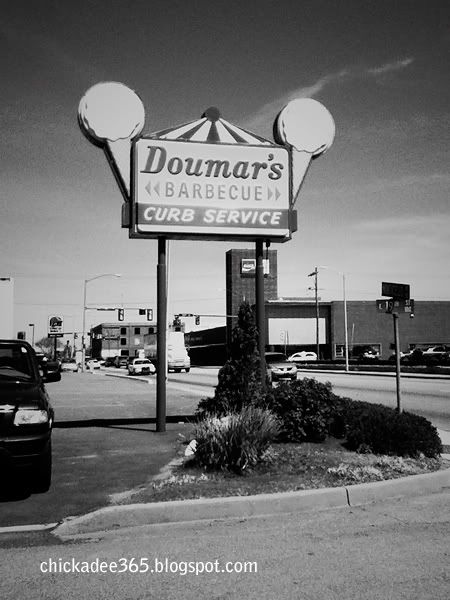 Day 4: Dentist check-ups. No cavities! Then lunch and ice cream at the little dive where ice cream cones were purported to have been invented. We were lucky to get a table. The line was out the door when we left. The food (burgers and bbq sandwiches) is not served on plates, but comes wrapped in plastic. I think it must be popular because it is so inexpensive.
Doumars was featured on the Food network's
Diners, Drive-ins and Dives.
Check it out.