While I waited to meet up with the crew, I did a little sight seeing.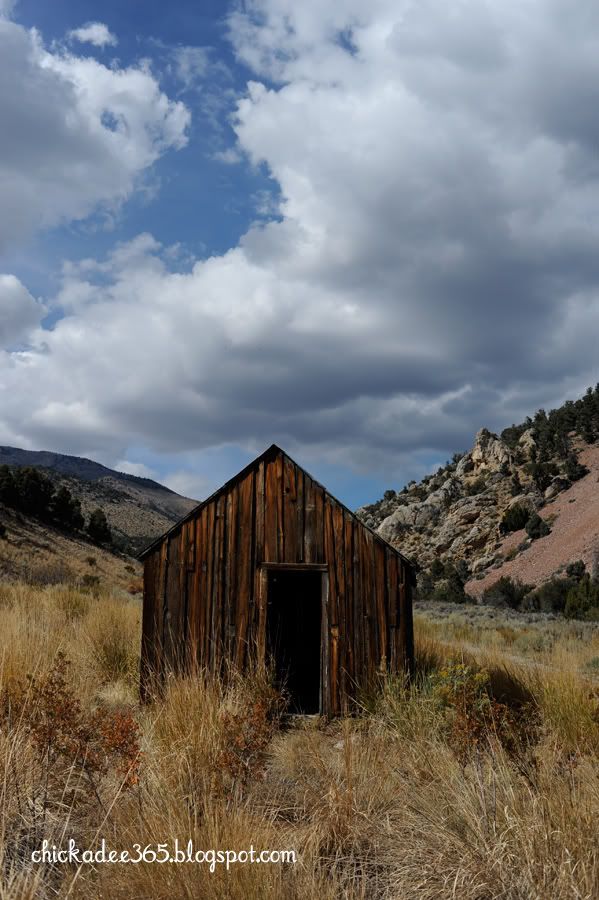 It was kind of fun seeing Rick's handy-work around the area. He makes mine closure recommendations.
Shhh. Don't tell.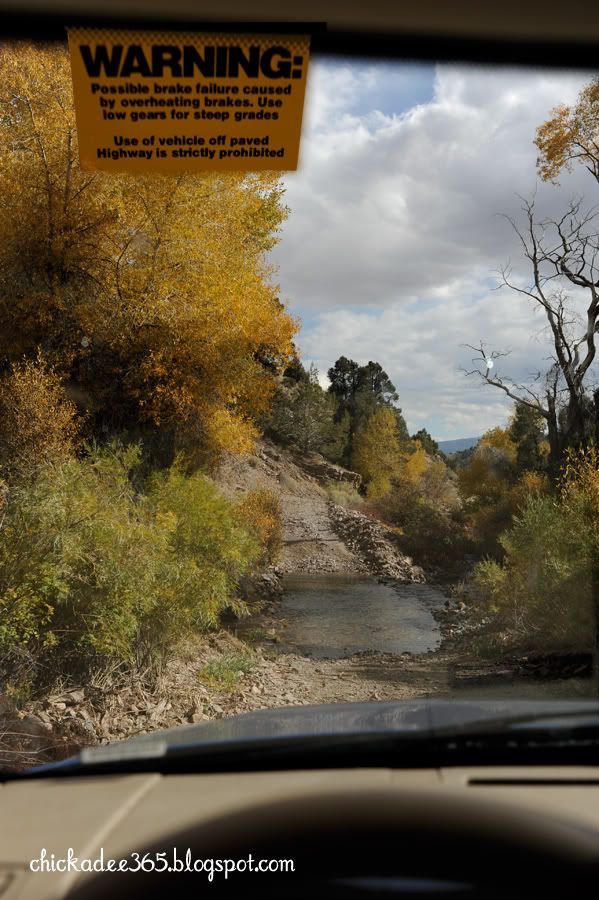 During the day a biologist looks at the previous night's data and makes sure everything is in order.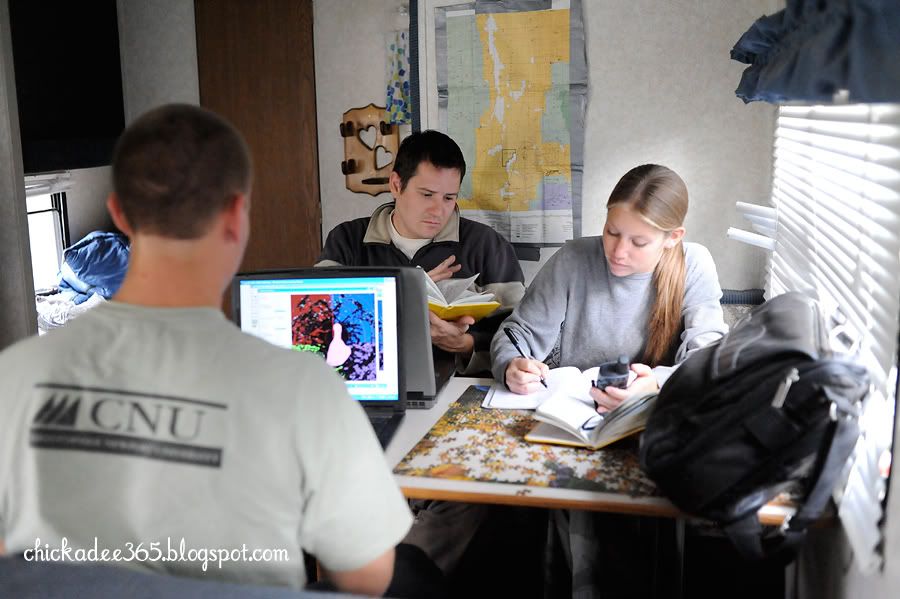 The necessary house keeping and repairs are made. Seems like there are always repairs to be made.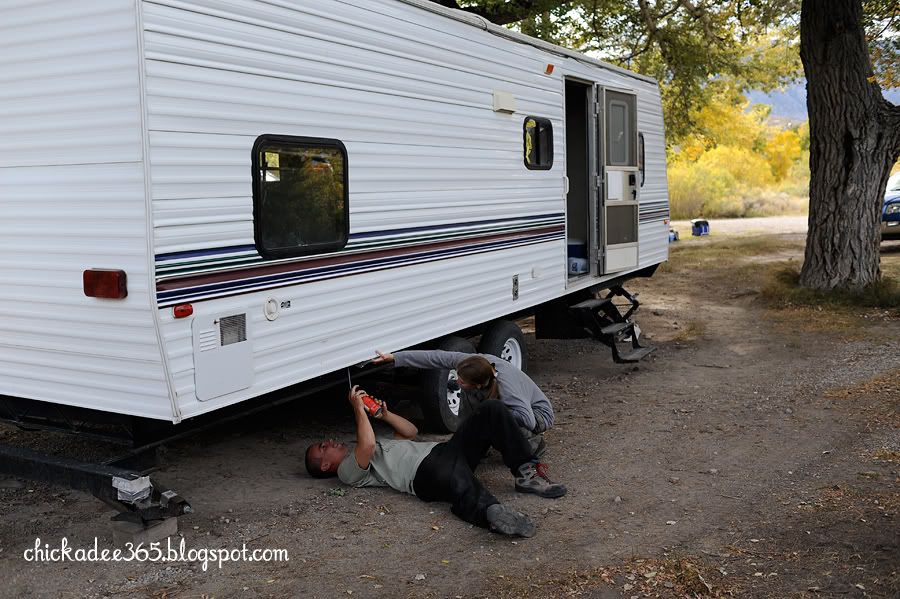 Then we headed back to the cave. This time we get to go inside. Safety first. Do not try this at home. We have all the proper authorization and training to be here. This crew has been here for much of the summer and this was their first time into the cave. People have to stay out when the bats are there.
Because of the awesome number of bats in this particular cave, dust masks are donned and pant legs secured. We wouldn't want any mites, ticks or other crawlies getting in there. I would have worn a full haz-mat suit if I could have found one in town.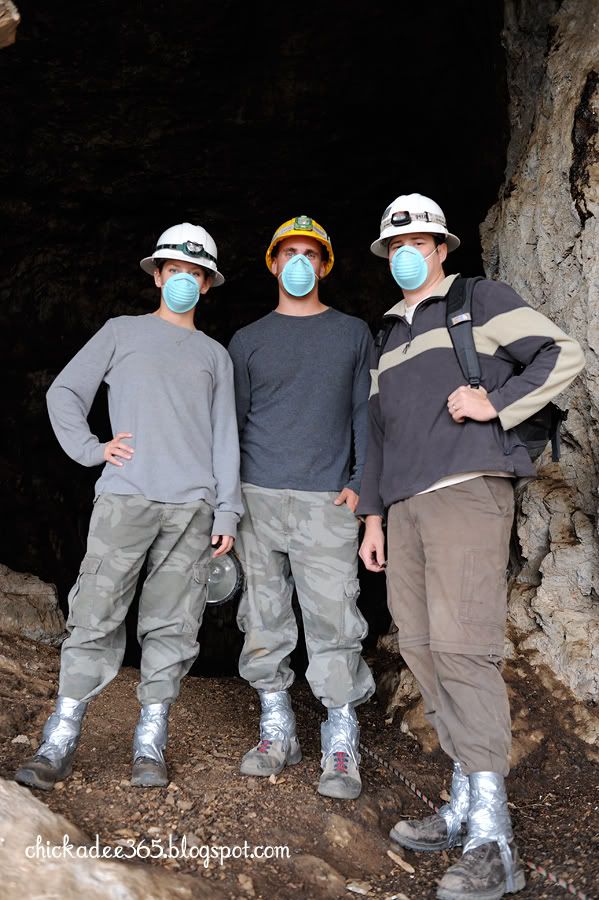 Down we go.
All the way down.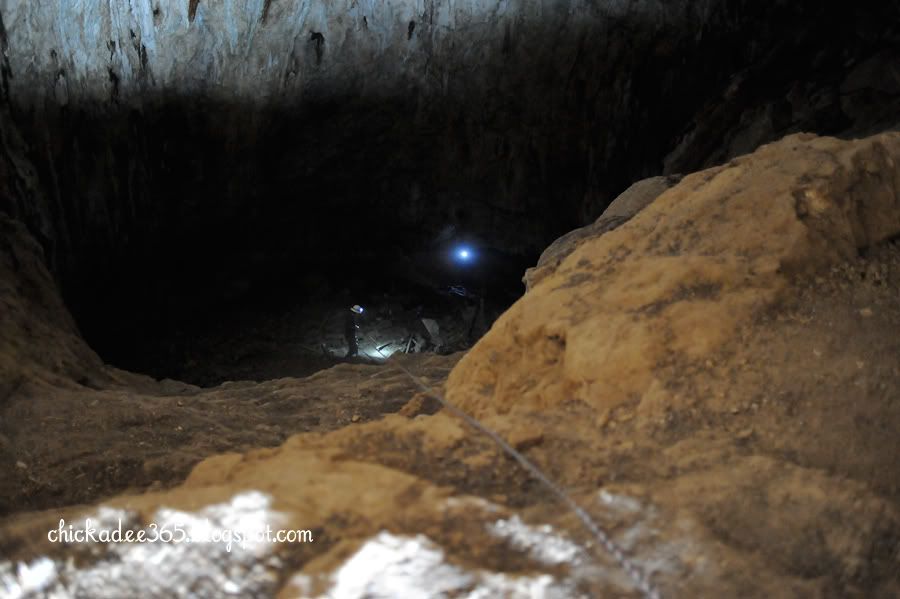 We're ankle deep in bat guano. Black gold. Back in the '50's this site was actually mined, but not for precious metals or gems. It was mined for bat guano. Droppings. Poop. It was pretty lucrative because there is so much of it here. It's supposed to be great fertilizer.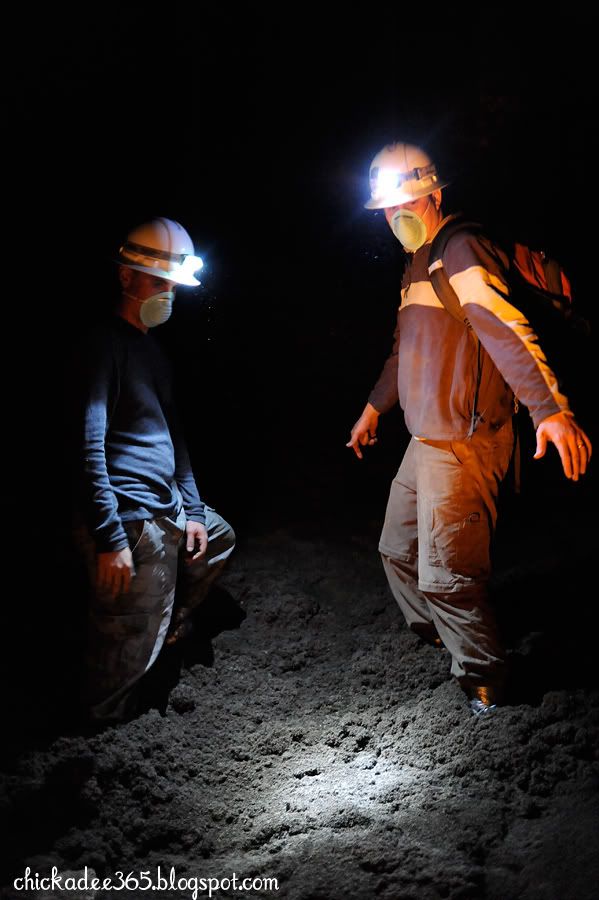 Today we collected some samples for DNA and diet analysis. Yep, they used their bare hands.
I've never seen anything like this. The amount of guano in this cave is AMAZING. I was in awe. I was speechless. Usually you find a sprinkling of guano and have to be very carefully collecting it so you don't lose any. Here you could collect it using a bulldozer. And I'm not exaggerating. It's a good thing most of the bats were gone for the season. While it would be really cool to see that many bats it would be pretty gross getting all that stuff raining down on you.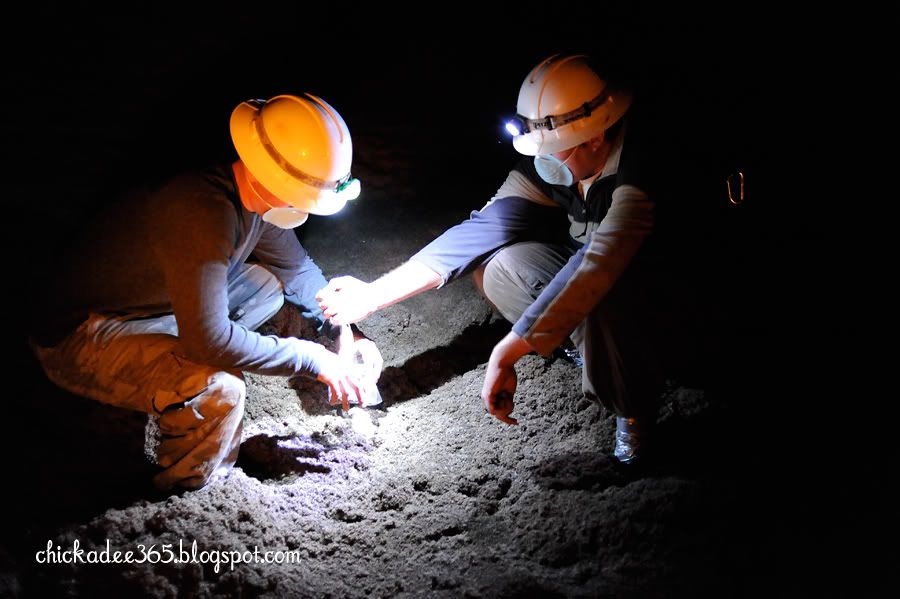 So you can see how much guano a couple hundred thousand bats can make...
And this has taken about 60 years to accumulate. It was completely cleared out when it was actively mined.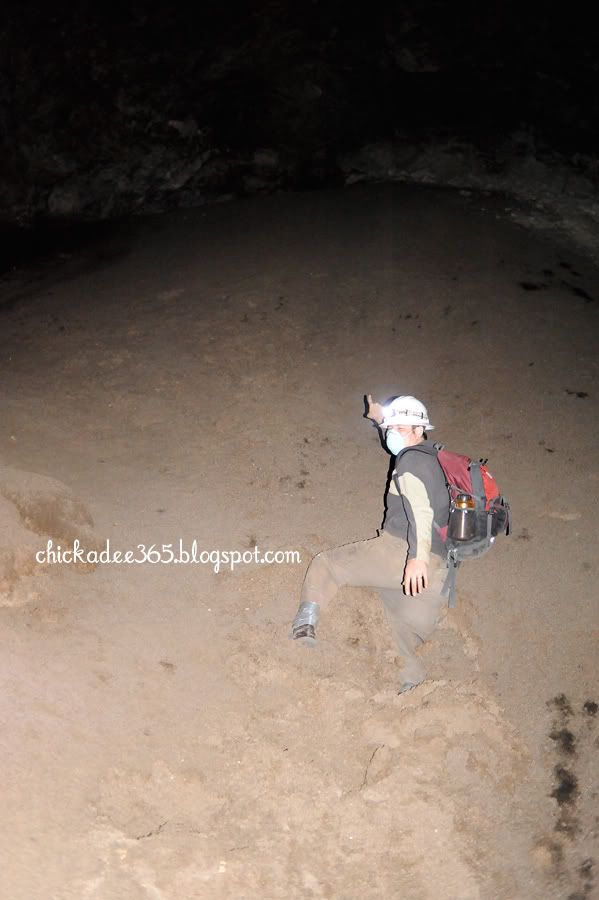 That is literally a mountain of guano. And yes, some people will climb a mountain of poop.
I couldn't get close enough to the Brazilian free-tailed bats (that made all this guano) to get a photo, but we did find a Townsend's big-eared bat hanging out in another part of the cave. This is the species I studied for my MS thesis.
In torpor they curl their ears like a ram horn. When awake, they have big ol' ears that stick up. We were trying not to wake it up.
After we were done exploring the cave, it was back to work. Data, data, data.
The crew does this night after night. They're troopers.
I'm grateful I had some spare time on my hands to just explore and breathe.